Star news
Vivek was the Initiator person to Popularize/re-introduce Vedic Maths in Mumbai(-
The Times of
India November 3,7,9 2004...and then it was supported by all other
media-Newspaper,TV,radio etc.
So,today if you have heard about Vedic Maths,you can thank Vivek for it..and also the hundreds of Copy cats who- in their attempt to 'Sell' vedic maths-are helping popularize it)
VIVEK WANTS TO SAY THANKS to all his copy cats(classes, DISH TV channels etc.) those who are running Vedic maths classes(without even knowing what it is) Thank you for popularizing Vedic Maths indirectly.
If you live in Mumbai-SoBo or western suburbs- This is the plan
Call Vivek to your place ONLY 8 SESSIONS in a year(gather 5-10 kids). He will train your kiddo in those eight sessions personally-that's his style. he will also give them DAILY -15- minutes- wala-PERSONALISED worksheets(and you are not supposed to poke your Big Mom nose into whether the kids are doing it or not) and your child will learn the Highest level of Maths available in Mumbai or Maharashtra.
Good news!
Learn from The Star himself all over Mumbai- Vivek is now available personally to teach the Super Magical tricks to your Kiddo
---
WELCOME TO VEDIC MATHS


Special training for girls: Girls are Girls and boys are boys. Girls do Maths differently from Boys. Vivek is a Girl Maths specialist. The best age for girls is pre Puberty age followed by Early puberty age for Maths and Logic

Q:What is Vedic Maths?
A: Vedic Maths is our ancient Maths from the Artharveda. All our Modern Day Maths is based on Vedic Maths. It is the origin of all maths. It is a skill of doing all Maths Calculations very fast. All Syllabus till Class XII is derived from Vedic Maths.
Introduction:
50 years ago, Swami Krishna Tirth Maharajji translated Vedic Maths from Sanskrit to English. He wrote the book Book 'Vedic Maths' . There are 16 main Sutras or formulae groups and 13 sub sutras.
However Vivek has done something more than that. He has not only used these sutras but also compiled all ancient maths stuff form Aryabhatta and other sources and devised some very very very interesting and Loveeeeeely PSYCHOLOGICAL METHODS to do maths in super duper fast and eaaaaaaaaaaaaaaaaaaaaaaaaasy way which covers entire Maths syllabus of school level(SSC,ICSE,CBSE,IB,IGCSE) till Std. 10th. And beyond that Vivek has dedicated his small life to evolve more than 1000 applications of these ancient sutras to suit the needs of each and every child as per their genetic traits of mathematics.(Wow!!! Sounds great!!! Has anybody done that ever? Should he not get a national award for this.

we go for being with the child for long term..because that is how the human child brain works..and we will do what is best for the child..). Q
Q: What is chinese maths Abacus,Japanese Maths , Malaysian Maths, Singapore Maths?
Answer: They are all tiny parts of Universal Vedic Maths
A small 5 year girl, who was forced into such a fancy class by her super rich mother since the age of two years,confessed to me -"Maths ke name se sar me dard hota hai'. We request parents to BEWARE OF FRANCHISEES , beware of such untrained businessmen who run these classes to make some quick money and in the process harm the child's brain and confidence for life

It harms the child for lifelong. THESE SO CALLED TRAINERS ARE neither Qualified nor have they learned maths tricks by giving National level entrance exams.. THEY ARE NOT QUALIFIED. Some private franchisees firms are having a few days training .How can you learn maths in a few days? iF YOU HAVE A LOT OF MONEY AND WANT TO USE IT FOR YOUR CHILD PLEASE CONSULT child psychologists become putting in any such weird training..

India Invented Zero and Vedic Maths.
Abacus is the name of the beads tool . It is beautiful form of representing Visually units, Tens and
Hundreds. . So Abacus is a very small part of Vedic Maths. We had it over writing slates in school in early 90's. But today some people have started using it as a name for some Chinese form of maths- just like the cheap Chinese toy. A few sub sutras of vedic maths is taught using some methods highly uncompatable with our school system and
some people buy franchisees and suddenly become experts of Maths. How can Maths, the highest form of Cognitive skills
be taught by a few people who get 'trained' in a few days? Teaching our own Country vedic Maths and calling it abacus or Pythagoras and teaching in tits and bits-this seems weird.

Young Karan said 'They put Chinese names and asked us to close our eyes and recollect the abacus tool. I couldn't'.
Student have attended these classes ,wherein the so called teachers get only a few days training and become expert of of maths. But when they come to us, they are shocked that we cover in a few hours more than what they have learned in 2-3 years in these classes. Never believe anyone without proper qualification. Please don't go by their experience(a sales trick).

When we analyse what these students have learned we find that Vedic maths sutra Urdhav tirygbhayam is taught to them under some strange names. If your child points to Lord Ram's photo and calls it Jackie Chan-just because some Chinese class has taught so-how will you feel. Teaching our own Vedic maths in alien country language names is not correct. we should teach our children only what is correct Historically.
Q: They say Vedic Maths is for students above age 10
A: this is the most ridiculous rumour we have ever heard. These Chinese maths trainers have A bUSINESS target age of less than 10 years. so they don't want anyone to disturb their business. As all school maths is Vedic maths, so Vedic maths can be taught from 3 years. INFACT AS A CHILD PSYCHOLOGIST VIVEK TEACHES MATHS EVEN DURING GARBHASANSKAR. AND THE BEST AGE TO LEARN A LARGE PART OF VEDIC MATHS IS DOING IT TILL 9 years, and not after it

Q: How Does Vedic Maths help in Calculations?
A:By doing Vedic Maths the speed increases. You are not learning anything new, but you are learning the correct and fastest way of doing the things.


Q: Will it confuse my child with School Maths?
A: No. It will infact help him/her do the school maths faster and score more marks. It will help him/her to know whether the answer is correct or not. Thus, it will increase the confidence of the child in doing Maths and all other subjects. It will make him/her Self Dependent. We train for Vedic Maths with reference with School Maths and Entrance examinations.


Q: I have brought some books on Vedic Maths. But I am not able to understand it even after reading it for six years---Mrs.SOOD Chembur.
A: You got the point. No Gyan without Guru. Vedic Maths is a Skill. You need to Practice under an Expert Guide.

Q: Do You teach elder people also?
A: Yes. But you should be willing to work hard and do my Home work. If yes then Form a group of Ladies and call me. We will teach you. Its GREAT FUN. It will not only help you but it will help your child also. To teach a woman is like teaching a generation. It would be our pleasure to teach any Woman who is willing to learn. Call us.

Q: I have heard that there are people who teach Vedic Maths in 10 Days/500/- rupees fees. Then why do you need long term study?
A: Good Question. They only give a list of various Formulas of Vedic Maths which actually is readily available in the book 'Vedic Maths' by Swami Krishna Tirth Maharaj for Rs 100/-. But no practice is given, whereas we give practice for many months. Actually they have no knowledge but they have only the list of formulas. Just as you cannot become a doctor by reading medical books, in the same way you cannot learn Vedic Maths by just reading the list of formulae!!!

Q: I Am a Middle-aged housewife. Can I learn Vedic Maths? How will it be useful to me? Vivek: Yes. It will change your life.

Q: I run a business firm. I have a staff of 60 people. I want them to learn Vedic Maths so that they can improve efficiency and improve the output. But you have mentioned in your article/Write up that age group is till 25 years only. So will be possible to train my staff. Secondly, I am not aware about exactly what is Vedic Maths and how will it help increase speed of addition in accounts —Mr. Kothari.
A: Infact, in Vedic time literature it was written for uneducated businessmen, so your company can benefit from it. Age no bar.
We are conducting Vedic Maths Sessions for age group 5-82 years.

Time flexibility: You can go for regular school, classes, vacations, you can go for exams. dont worry. Time flexibility is our expertise. We will handle the time of the student.as the training is long term, so time is not a problem. Just tell us in advance all your schedules. In the first meeting itself we ill take your time table and plan accordingly.

Q: How is Vedic Maths different from school maths?
A: Vedic Maths is not different from school maths. it is the root of all school maths.so it gives different techniques which helps us to reach the final answer quicker than the usual maths.Solution can be obtained within a few seconds orally.

Q: Will students get confused between Vedic Maths & school maths methods?
A: Definitely not. School Maths requires steps to be shown. Students can always use Vedic Maths to cross check their answers. We also cover school maths along with Vedic Maths. Moreover practising Vedic Maths right from a tender age will make the student develop a liking for Maths. The student will never fear Maths. This will also help them to score well in various competitive exams as well as entrance exams in future.
Q: How much time does one need to invest for learning Vedic Maths?
A: Learning Vedic Maths goes parallel with school maths. So it takes months and years. There are school syllabus specific sutras as well. but usually we say it takes 2-5 years.IT IS THEART OF STUDYING MATHS. It depends child to child. but definitely it is a substitute of tutions.
Q)Where do you have the batches?
A) Vivek conducts weekly batches in Thane( students from all parts of Mumbai come to Thane)Also all Over Mumbai
Students feedback

Stuti Jha(Napean Sea road)one of the 100 IAS 2012 topper was taught Vedic maths by Vivek. So was Hansika, ICSE X National topper,.. the list goes on..and many more students who are successful in various entrance exams
Students from all over Mumbai have informed us that they saved 5 to 15 minutes in their examinations. That's what Vedic knowledge of mathematics makes you -more faster, More confident of the answer. You save more time, which can be used for solving or revising more questions in next exam Vedic Maths tricks are personal specific.The training is based on the Child's style and School Syllabus Oriented
Vivek has made Special Research (1000 Applications chapter wise) for tricks individually different for every boy and every girl Basic ConceptsSpeed CalculationsMental Tricks Without Pen and paperSSC, CBSE, ICSE, IGCSE,IB All School-College Entrance Exams

Powered by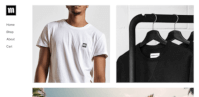 Create your own unique website with customizable templates.