Ok, so how do we go about it..


First Vivek sir will have a personal Counselling session with the child and both parents to analyse the Child's qualities and positively guide the parents about the details of training and how to plan for the child and train the child for short term and long term. Fees for this step is 1500-2500 depending on area,time. This session can be held at home or at MH SCHOOL THANE as per Vivek sir's decision.

Then we will have weekly once training for the child, on a weekday usually, with flexible timings as per the Child's time table, wherein Vivek or his team members will come and train the child.
Further, Daily worksheets with 15 minutes each covering 30 questions of all topics including English Maths logic GK science history geography civics as per school level and as per all competitive exams are given by Vivek sir and to be solved by the student without parental interference.This is to inculcate habit of discipline, time management and shortcut tricks for short term and long term training.

Vedic Maths tricks are taught by Vivek sir monthly/forthnighty or weekly as per his planning.
Parents have ZERO role in the solving of daily worksheets or in communicating whether is being done by students or not and all other aspects except food rules as tld by Vivek sir

​
Based on parents queries we have compiled some common questins of parents below -this covers the following topics

1)MSO- ​Monthly Student Olympaid2)IPM AND OLYMPIADS
3) FAQs
MSO- ​Monthly Student Olympaid
Events:
English,logic,maths,science,Sanskrit,essay,drawing,elocution ​
Student will participate in all events
Student will carry Pencil box and crayon colours( water colours only for class 5,6,7).
Sketch pens not allowed.
Topic will be given on the spot
Jawaharlal Nehru was a mughal Ruler!!!!
The capital of Indonesia is Italy!! Marcadise is the name of a car.
Our City students gave these answers In the last Braintest
Do you think you know better ?
MSO is a comprehensive Olympiad devised by Child Psychologist and Trainer Vivek for Overall Child Development
Every Month First Sunday- 10 to 11 am
The aim is to provide a local scholarship/ type competition with better feedback for students so as to inform, guide and motivate and train them for all competitive and entrance exams.
" When I was in class IV, i really enjoyed the scholarship exam and i thought why don't they conduct these challenge test every week. that will help me grow and improve....... so today i have started this program...
" -
Vivek S. Shukla2)IPM AND OLYMPIADS
IPM and IMO,IEO,NSO,NCO are private Olympiads THEY ARE NOT THE ACTUAL homi bhabha centre conducted OLYMPIADS
But our training covers all these private exams too
We offer
Type 1:
SPECIFIC for IPM finals OR IPM megafinals OR Olympiads
Type 2:
Combined training for all above exams +All competitive exams and VEDIC MATHS too
3)FAQ:
Q:
But my child goes for some private Exams .
A:
These exams are held only yearly once. Also parents stress out the child for the whole year for the same.more importantly,the child does not get the detailed result in any of these exams. the reason being maximum of these exams are run by Coaching classes or businessmen for profit. so to provide a better alternative to our city students Child Psychologist Vivek has devised this test series for maximum Child Brain Development.
Parent's Question:
Can we choose our own timings for the coaching
Answer(by Vidhi Dedhia) -
Yes
Parent's Question:
Can the coaching be at my Home?
Answer(by Vidhi Dedhia)-
Yes
Parent's Question:
I have some more kids in my area. Can you make new batch in our area so that the mothers are not tensed about travelling and kids get best training at home
Answer(by Vidhi Dedhia)-
Yes
Parent's Question:
Is daily class needed for my child for IPM exam.She is just in class 2?
Answer(by Vidhi Dedhia)
: No Mam, as this is a competitive exam and not the school exam, there is no need for daily class, but we do have daily worksheets which are tailormade for your daughter by Vivek Sir himself.
Parent's Question:
Do I have to put my child for tutions for maths or will you cover the school maths in the competitive exam coaching?
Answer(by Vidhi Dedhia)
:We will cover the school maths of not only the current year the child is studying in but also the next few years syllabus. So if you child is in class 2 then for competitive exams we cover syllabus of class 2(all boards) and also of class 3 and /or 4 thus forming the base of maths for liflong for all competitive exams as well as general life.Your child will be independent of tuition classes and be dependent and enjoy daily tailormade worksheets
Infact the rule for success in competitive exams is that the mother shall not put the child for any tutions. Utilize each and every day having Fun and also learning stuff important for college and Entrance tests
Q:
What is the best time to start studies for the child
Ans-
we have students in class One who are preparing for all competitive exams. Start early preparation for all the competitive entrance exams.
Q: how do you study?
Ans-We will give you worksheets and real books for Logic,Reasoning, maths and get 10000-5000 questions solved from you yearly. We will teach you Om and shlokas and prayers and Yoga for your mental and physical growth and Development. We will have games,puzzles, etc. for Fun. We will eat together and learn a lot of Subtle mannerisms and presentation skills for Interviews and group discussion. this way we will use our time to enrich and empower yourself so that you are prepared for any entrance exam of Indian and world. Our parents will not have to enrol us for those over crowded, costly and utterly useless Coaching classes. At our Thane Study Circle, we have got 95 % success rate- out of 100 students our 95 students pass National level Entrance exams(coaching classes in Mumbai never get more than 5 % result!!!)
Q:How is it possible
Ans-Simple, Because You will be interacting and taught by those students who have themselves qualified Entrance exams and also by those highest aiming students from all over Mumbai who are preparing for their own exams. of course they will pass. But before they pass out and move to their career of choice, you will get a wonderful chance to not only interact with them but also learn fine tricks of the trade- short cut ricks and handy tips for managing your studies. who better than a boy or Girl who has just passed the highly competitive exam themselves,who is just a few years elder to you. definitely you dont want those Hired teachers of coaching classes -who are subject experts only and not Entrance exams tricks expert. You will be more comfortable in asking doubts and sharing your issues with your Peers who are your Best Friends. We have made that possible. add to that you will get open access to all the books we have-compiled over last fifteen years-these books are of seniors who have themselves passed these entrance exams
Our training includes:
Meeting senior students
Career Guidance
Solving Logic
IIT IAS NEET NIFTATA
NDA
HMJEE
NLAT
MPSC
UPSC
BANK
CA -CPT
ARMY/NAVY/AIR FORCE
SSB
Solving reasoning
G.K
Stage speaking
Group Discussion
Getting guidance about college admissions
Career information
Getting all guidance about entrance exam strategies
Studying short cut tricks with seniors
Participating in Counsellings
Guiding your own parents and other parents
Guiding juniors
Puzzles
Om
Shlokas
Learning Vedic Maths from the guru himself
Solving 10000 MCQ before college starts
Completing XI syllabus before Xi college starts
Using time very positively
Saving 200 hours of TV/Mobile screen time and investing the same on self for better today and secure tomorrow
... in the process you will learn how to save your parents from the 2-5 lakhs which coaching classes want to extract from them if you remain uninformed
And a loads of fun while persuing your dream...whatever that may be
Powered by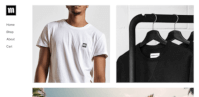 Create your own unique website with customizable templates.