School Admission Counselling
SSC,ICSE,CBSE or IGCSE
How far from house?
What facilities?
How are the teachers?
Playground facilities.
how are the other students?
What is the fees/
brain development?

entrance exam preparation
Vivek has the vast and rare experience of counselling and interatcing with more than 5 lakh students,parents,teahcers. based on his experience he can share with you the minute details of schooling system especially in Thane and Mumbai. So gain from his knowledge and plan for your child career.
We provide school admission counselling for younger parents who want information and guidance about school admissions
Vivek will first call the kid alongwith parents. then he will analyse the kid and guide the parents accordingly about the schools,syllabus and all details regarding school choice.

A career well planned is half won

Plan well for your kid. Seek expert opinion.

---
Powered by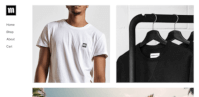 Create your own unique website with customizable templates.