​



MSO- ​Monthly Student Olympaid
Jawaharlal Nehru was a mughal Ruler!!!! The capital of Indonesia is Italy!! Marcadise is the name of a car.
Our City students gave these answers In the last Braintest
Do you think you know better ?
MSO is a comprehensive Olympiad devised by Child Psychologist and Trainer Vivek for Overall Child Development
Every Month First Sunday- 10 to 11 am
The aim is to provide a local scholarship/ type competition with better feedback for students so as to inform, guide and motivate and train them for all competitive and entrance exams.
Events: Class
1) Spell bee 1,2,3,4,5,6,7,8,9,10
2) One essay- 200 words- topic will be given on the spot 3,4,5,6,7
3) Drawing KG,1,2,3,4,5,6,7
4) MSO- Monthly Student Olympiad -English.Maths,
​Logic Reasoning, Science 1,2,3,4,5,6,7,8,9,10
Fees: Rs 2500 for 5 months. Rs. 700 for one day
Student will participate in all events
Student will carry Pencil box and crayon colours( water colours only for class 5,6,7).
Sketch pens not allowed.
Topic will be given on the spot
Coming soon- Family Quiz
Results of last Brain Test
Congrats
1) Sanika Deodhar
2) Aditya Puradkar
3) Varun Kamath

Q: But my child goes for some private Exams .
A: These exams are held only yearly once. Also parents stress out the child for the whole year for the same.more importantly,the child does not get the detailed result in any of these exams. the reason being maximum of these exams are run by Coaching classes or businessmen for profit. so to provide a better alternative to our city students Child Psychologist Vivek has devised this test series for maximum Child Brain Development.

You can choose the weeks you want to participate as per your own convenience


" When I was in class IV, i really enjoyed the scholarship exam and i thought why don't they conduct these challenge test every week. that will help me grow and improve....... so today i have started this program... " - Vivek S. Shukla
Powered by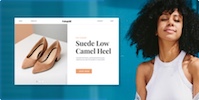 Create your own unique website with customizable templates.