...we are what our granny ate.....
Plan for a healthy baby months and years before conceivingJEEVAN DHARA
we will tell you how
Seven sessions spread over four months/one year for married couples
also Home visit for pregnant mothers- two sessions
..the baby is born the day you are pregnant. it lives in a house called a womb waiting for goodies from its parents in form of good talks.good behaviour etc.
...and do you know that the child needs father more than mother during pregnancy!!!!!!
While Parents try to teach the child ALL ABOUT LIFE
the child teaches the parent WHAT LIFE IS ALL ABOUT
Every Parent needs to learn Parenting
We are combining the following in the workshop
1) EUGENICS-Scientific methodology
2) Age old Garbhasanskar tips
3) Our experience of last seventeen years of meeting parents
4) Our experience with the children
Lets Give our child the best
FAQ:
Q: Will it involve any medical surgery,invasion or any such thing or
medications?
A: No. Nature is our mother. And for our baby birth and growth we should
listen to Natural ways only.You have lost touch with many natural tips as
you live in City.So we will share with you practical and handy natural
tips for MAXIMUM CHILD BRAIN GROWTH-PHYSICAL, MENTAL,
EMOTIONAL
No medicines, no surgery, no invasive techniques. You are in safe hands
Powered by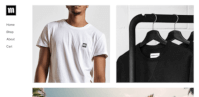 Create your own unique website with customizable templates.