Officer training- Regular Integrated Training

One combined training for all entrance exams, brain development for school students and college students

We have devised One single training for school students for covering both College syllabus as well as for all entrance and competitive exams. This is best for junior college students as well as those who are doing jobs and want to study for entrance exams.
Daily just solve one worksheet of 30 minutes.and attend a weekly session of training.This will cover all exams namely-
NDA
HNJEE
NATA
NIFT
NEET
IIT
PMT
CET
MHCET
CDS
MBA
MPSC
UPSC
BANK
RAILWAY
SSC
NET
SET
SSB
Aptitude test exam
Interview

The training for all these exams are similar as they have lot of common elements namely english,Logic,maths and Science
We have a library of the finest books of India.The Student shall be provided access to all books. As it is , Vivek will first analyse the student and train the student personally for the exam.
Every student is taught as per her or his knowledge level. The student needs to start from basics and we do so individually.
We do so many worksheets that the student can pass out the competitive exam.
Regular training and teaching personally alongwith interaction with other students is the core of our training.
the training will cover the Junior college syllabus,so parents are advised not to send the child for any type of tution for College subjects.
The timings and venue are planned personally taking into consideration the nedds and time table of the student
We have student coming from all parts of MMRDA. For students living a bit far,we also have the option of 5 or 10 full day(6 hour) training alongwith worksheets homework so that they can learn conveniently without much travelling

FAQ:

Q: I Live near Churchgate. Thane seems too far
A: Infact it should be a 40-50 minute journey by Car and a an hour by train, it is a straight drive on EEH. Nowadays,even travelling local in Mumbai it takes about 30 minutes. Also we have the full day training for the student, you come in morning and leave by late afternoon. Also the quality of teaching alongwith the personalised planning is hardly available in Mumbai. So students have been travelling for many years.
Anyways, its better to travel and learn and pass the exam, rather join some coaching class near your house and not pass

Q: I am weak in Maths
A: Not to worry. Study Circles are like Repair garages-whatever u r lacking in,we check the cause Psychologically and train You from scratch and then take the level up as needed by the entrance exam. HOLISTIC APPROACH.

Q: I was planning to join a reputed coaching class
A: If you are in our training, then there is no need to spend a single rupee on any type of coaching class training or books. the feedback of all previous students who have attended such coaching class training is that they were not provided personal attention
and the teaching was mass teaching,which is inept for Entrance exam coaching.

Q:Do we need to buys any books?
A: No. If you are in our training ,then there is no need to spend a single rupee on any book. there are three reasons for this. First, we have all the books needed for all entrance and competitive exams. Secondly, we will be having a personal time management for You and we will, based on out expertise and based on students knowledge level, choose which books to read and how and when.Thirdly, we have seen that maximum bookstores sell books based on Profit margin and not based on quality
If you have some spare money,you can donate it to us for Buying books.

Q: Do you have a specific curriculum or notes ?
A: Yes and No.You will need and get the complete library for reading and usage to pass the entrance exam. The training for entrance exams is different from school exams in the sense that the student has to get basic concepts very much clear and will face application based questions. So the strategy is very much personalised for every student. EVERY STUDENT IS UNIQUE.SO THE TRAINING HAS TO BE STUDENT SPECIFIC or what you call-tailormade.


please read all the other pages also.


Powered by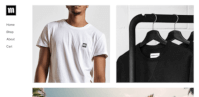 Create your own unique website with customizable templates.