Enquiry/Counselling Form
Name of Student: _____________________________________________________________________Age:_________ Class_________ Area________________ Target exam:___________________Mom/Dad name and Mobile_____________________________________________________________Email:_________________________________________________________________________
Which competitive exams have you appeared for:
Government High qualityPrivate low quality
Scholarship exam 5/8 OLYMPIADS-conducted by Homi bhabha centre
Sainik school exams Homi Bhabha 6/9 SE class 10
NDA NIFT NATA MHCET NEET IITJEE HMJEE MBACET CAT MAT XAT UPSC MPSC CDSE AFCAT NET SET TET CTET IBPS RAILWAYS
ANY other exam-
IPM
IMO IEO NSO –
SPELL BEE
Have you made your child join ABACUS/ PHONETICS / DMET classes/Aptitude tests?
Yes/ No
What is a Study Circle/Study Group pattern?
Same as a coaching class or Institute or academy for competitive exams
A library
A group by Senior students to train Junior students for guaranteed result in Competitive exams
Do you know about the difference in SSC Maharashtra Board exam and स्पर्धा परीक्षा Competitive Exams?
Yes b)No c) Somewhat
Do you know that students of Satara and North Maharashtra and other areas appear and pass more competitive exams than Mumbai students?
Yes/ No
How many rupees have you spend in Coaching classes/tution for Board exam studies?
Less than 50000 b)50000-10000 c)1-5 lakh d) Above 5 lakh
What are you looking for
(2-6 months)/ ( 6 months to 1 year) / (more than 1 year)
Have you read the website
Yes/ No
Have you read only the pages relevant to your exam only
Yes of course/ No I have read all pages
Do you know that Vivek Sir does Genetic level counseling for your child?
Yes/ No
What are the issues your child is facing in studies?(You can tick more than one)
Memory / Concentration/ Anxiety/ low marks/ bad friends / more TV-Mobile time/ loneliness/ lack of Short cut tricks and planning for Competitive exams
Do you know that by positive Financial planning and Positive Student Time Management-PSTM you can help your child pass any competitive exam?
Yes/ No
We have following fees for courses (The difference is of Time only). Which is preferable for you?
12000 + fees for 2-4 months
25000 for one year
72000 for one year
100000 for five years
Weekly once/thrice/five days Flexible timings training
CBD
Child Brain Development-Balsanskar
​
Program Contents
Om
Shloka
Prayers
Drawing
Drama
Dance
Book Reading(free access to Child Library)
Logic enhancement
Social interaction
Stage speaking
GK class
Physical exercises
Neuro Aerobics
Vedic Maths
Logic Development
​​​Multiple language learning
Mannerisms
Coaching for All competitive/Entrance exams.....
(We also have Monthly Student Olympiad for class 1,2,3,4,5,6,7,8,9,10)​
Q: My ​​​4 year kid is hooked up to TV and Laptop. I need something else for her
A: That's what this ​Program is for. Providing the kids the best alternative to Gadgets
Powered by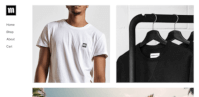 Create your own unique website with customizable templates.