0- 5 Years
You can make your child Reach Maximum genetic Potential
Train the child in the most Scientific Methodology
Weekly once/thrice/five days Flexible timings training
1) Visual sense
2) Auditory sense
3) Social Skills
4) Emotional Skills 5) Cognitive skills 6) Intectual stimulation
Content of the training for age 0-5 includes:
Om Shloka Prayers Drawing Drama Dance Book Reading(free access to Child Library) Logic enhancement Social interaction
Stage speaking Physical exercises Yoga Neuro Aerobics
Multiple language learning GK- Famous Temples Places
All great people from Shree Ram to Lord Jesus to Mahatma Gandhi to Abhinav Bindra to Anna Hazare
0123456789....learn basic concepts of Vedic maths(can you multiply 46 and 7 in a few seconds? But a 6 year child can do so!!!!)
Flags of all countries A 2 and half year child can learn all flags
Learn counting one to ten in Hindi, Marathi, Malayam,Tamil, Telugu, Kannada, Bengali...teach the child many languages
Memory tricks Om chanting Sutras and prayers of all religions
What do we parents have to do?


Simple just bring the Child to our centre, weekly once or twice or thrice and see the magic


Bonus-


No NEED FOR PRE SCHOOL
No extra preparation for nursery/ school admission
SELF CONFIDENT CHILD NO TUTIONS LIFELONG.



How many years do we do this?


Till age of 5 years(approximately)
Q: My kid is already 2.8 years old. i guess we are late.Can we join now?
A: You are never late. you can join at any age.
Q: My ​​​4 year kid is hooked up to TV and Laptop. I need something else for her
A: That's what this ​Program is for. Providing the kids the best alternative to Gadgets
Q : I am a working mom, you said that weekly once is sufficient. but as a mother i feel guilty that my own baby for who i am working over time shall get lesser hours of your training that the other kids
A : Not at all. see whatever you are thinking is at parent level. the child thinks and learns in a different way. Weekly once or twice, but regular training, will be more effective than daily training. also please note that before age of 4 years daily training is detrimental for the baby brain.
Q : Do i need to read the other pages meant for older students
A : parents of preschoolers are as delicate as the child herself/himself. But then you are not a child, you are a parent. so you need to think and plan for next 15 years in advance.it will help your baby.
ALL pages have been made by school and college students themselves, and not by some hired computer expert. So read all pages,whether you find it relevant or not. It will help you as a student or as a parent
HOW:
Step One :
Compulsory Child-Parent counselling- Child Psychologist Vivek will analyse the child and parents and then plan the child training Personally
For age 1-2: Mother-toddler Counselling Sessions ( Weekly Twice )
Weekly once / twice or thrice sessions for the child( mother accompanies child for few sessions and gradually reduces her presence)
The time of session for the child gradually increases
For 4-10 Years kids
Weekly once/thrice/five days Flexible timings training
CBD Child Brain Development-Balsanskar
​
Program Contents
Om Shloka Prayers Drawing Drama Dance Book Reading(free access to Child Library) Logic enhancement Social interaction Stage speaking
GK class Physical exercises Neuro Aerobics Vedic Maths
Mannerisms Coaching for All competitive/Entrance exams....
Powered by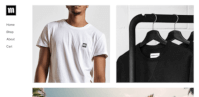 Create your own unique website with customizable templates.